This is a Sponsored post written by me on behalf of No nonsense. All opinions are 100% mine.
Fashion has always been a secret passion of mine. Even when I'm sitting at the computer writing in my pajamas, my mind often wonders to the next fun outfit I can put together. I tend to wear mostly subtle pieces, but sometimes that fun pop of color is just what I need to feel confident in what I wear.
Of course, since I'm a writer, I do have to think about affordability, so a pop of color can be as simple as a great pair of tights from No nonsense. You can find No nonsense tights and leggings in many places, including food, drug and mass retail stores.
If I could have the perfect outfit for a day out, it would look like this: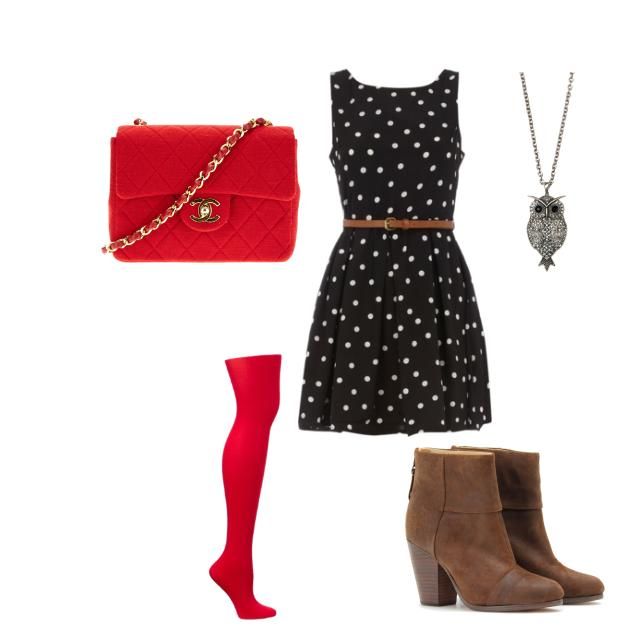 Not only is this a fun, casual outfit, but I could easily dress it up with a jacket to make it perfect for a business meeting or for date night. It's also perfect to wear to a writing workshop. The best part about this dream outfit is that I could use any color of tights to change up the look to suit my mood.
With tights from No nonsense, you can't go wrong. And now, No nonsense is partnering with fashion expert Jill Martin as their new style expert and brand ambassador. Martin is working to get the word out about how women can be stylish and modern without having to spend a fortune.
Are you ready to learn more about the No nonsense brand? Connect with No nonsense on Facebook and @benononsense on Twitter for more information.